Sajna Veh
---
Epi 26
---
@Walia house
---
Ishani looks on at twinkle
Twinkle – what did u say ? ur pregnant ??!!
Ishani nods with tears in her eyes.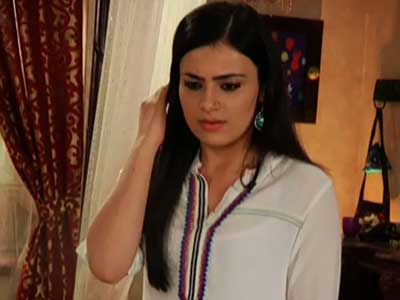 .im pregnant ..twinkle ! im pregnant..pregnant. I don't know what to do..i just don't understand . what to do…twinkle pls help me twinkle. Pls tell me what do to.
Twinkle looks on. "what did u say !!!!!!! "
Twinshani get shocked to see Swara at door. Swara came to stay as gopi wasn't well.
What the f**k ! what did u say ? your pregnant ? ishani ??ha ??
Ishani nods .
Swara slaps her.
What did u say ??? u…cheap…what the hell..plz don't tell me its ranveer's baby …ishani say its not .
Swara jerks her .
Swara holds her head and sits on bed with a thud. Twinkle give her water.
Swara – a and I thought…u were just kidding. U were dating ranveer ? and now ur..ishani what were u thinking. He is the son of multibillionaire raichands. And u ..ur just a care taker..a maid..i know..i know u don't sweep. U just take care of dadi..but that doesn't make it any better. U studied till 12th only..the society wont accept this. badi mom will kill me. how could u ..how !
Twinkle nods – even I was thinking the same.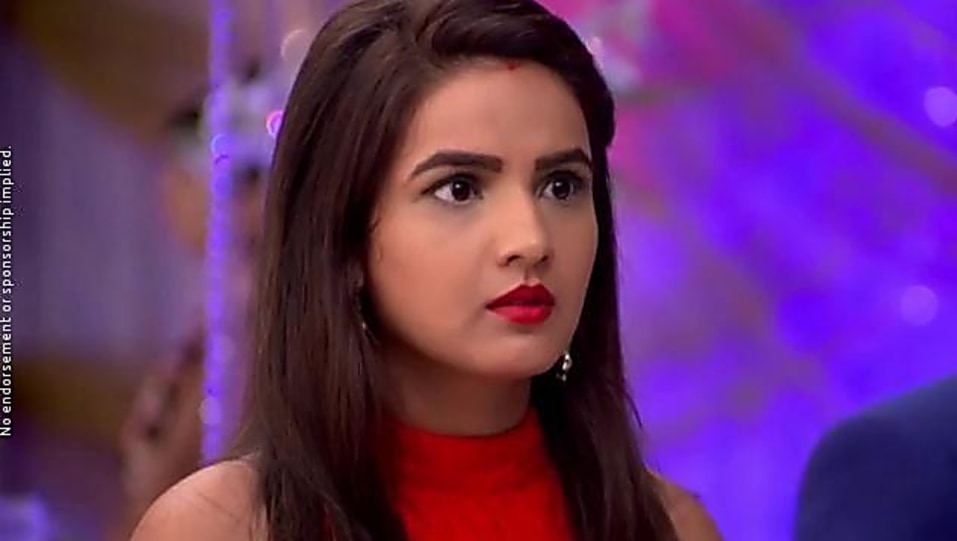 Ishani holds swara's hands.
.now what will I do …di..swara di now only u can save me. u ..get us married ..yes. plz get us married. Save us di..save our baby di…plz di..
Swara jerks ishani and she sits on bed. Swara nods her head in disbelief and leaves the room. Twinkle leaves the room as well .
---
---
@AFTER A WHILE .
The four are shown on a group call.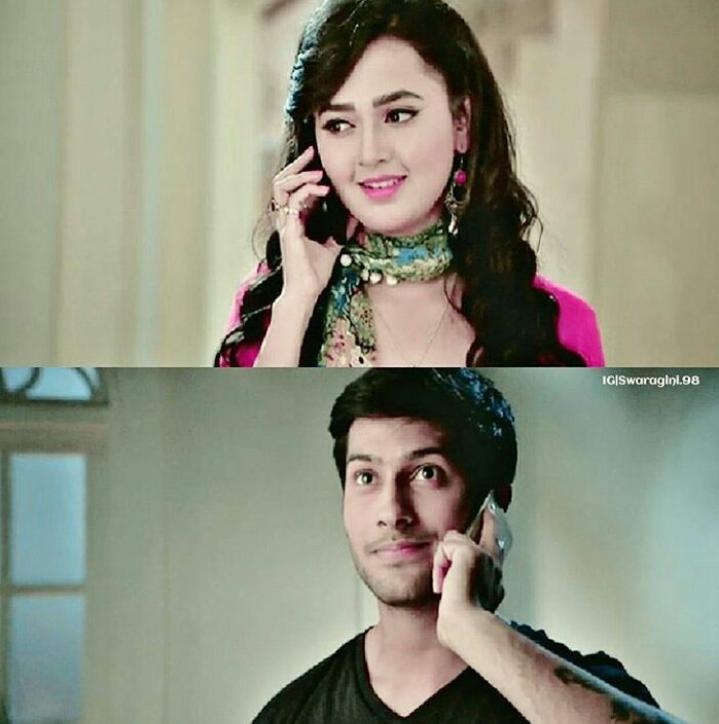 ---
@Sanskar is shown sitting in his armchair  in Raichand Industries
---
@Laksh is shown at home sitting on his sofa working on laptop in Raglak room
---
@Swara is shown in her boutique @Swara's – addiction to glamor  (swara is a well known fashion desgner )……..standing by the window
---
@Ragini is shown in her parlor. @Ragini's – makeup , hair and skin care (ragini is a well known beautician )
---
Ragini – what ? I cant believe this. Ishani Roddy ke bacche ki ma banne wali hai..swara are u mad ?
Swara – no rags. But I will become mad very soon . im very sure about it .
Sanskar – baby cool down. Lucky. Now what ?
Laksh – now..umm..guys I have a plan. We will go to Arya Hospital and cosmos (Arjun and Maya's joint venture, a hospital. Arjun is a surgeon, and maya is a fertility octor )  and conduct her abortion there. One and for all. Them tater is ended.
Swara smiles.
Sanskar – what are u mad lucky ? don't even think about it . we cant spoil that girl's life.
Ragini –exactly. If roody had impregnanted her. Its his duty now. Its his responsibity.
Sanskar – roody is not a baby anymore. He needs to learn his responsibilities.
Laksh – what the f**k guys. Swara sun rahi ho tum > kuch kaho inhe !
Swara –what can I say, they've gone mad . sanskar, rags, ishani is a 12th fail okay ? no one will accept this wedding. Where will Badi mom's naam khoon khaandaan go now ?? weddings are not games. They lack compatibility
Laksh – areh mom will face a major heart attack .
Ragini – and we should play with the girls' life..her life will be spoiled. U cant be so insensitive
Swara – we're just being practical . they cant get married
Sanskar – and that baby ? what about it ?
Laksh – stop making a fuss. The baby didn't write his fate. Iu agree. But ishani and roody have made a mistake . now they will face the consequences.
Ragini – whatevr u say . swara and laksh listen to me. it doesn't happen like this. I will talk to roody and ishani. They will have to get married.
Sanskar – yes exactly
Swalak – well we will see about it ! how u guys get them married !
Swalak hang up .
Ragini – looks like our spouses don't agree
Sanskar looks on .
---
---
@Night
@Raichand Mansion
@Ranveer's room
---
Ranveer is shown sitting on bed. Sansakr and laksh are shown seated on opposite sides. Ragini and swara are standing beside their husbands .
Sanskar – kya kar diya tune yaar. Pyaar hum ne bhi kiya hai,. But aise hote hai shaadiya..families do that. Then u can have babies. Legally.
Laksh rolls his eyes – u should have atlest used protection. God knows mera bhai itna bewakoof kaise hai.
Swara – ha nahi toh !
Ragini – whatever roody. U have done it now. Its too late. Have  htought about ishani ? she has given herself to u. now u have to take care of her, herb ody, her soul, her baby .
Laksh – oye..kya…kya body soul baby..its not a movie. Roody is a kid . didn't even join office yet. Bada ayaa baap abnne wala.
Ranveer looks down – we have thought about aborting it.
Laksh – that's my sher !
Sanskar – sher nahi kayar hai ye ! ragini tell him. U have to shoulder ur responsibility yaar . that's how it works. U cant leave her in this situation.
Ragini – agreed.
Ranveer holds his head. – I don't know what to do yaar !
Ragini – u moron
Ranveer – u rascal
Sanskar – u coward !
Ranveer smothers – Bhabs !!!!!!!!!!
Swara caresses his cheek – areh meri jaan. Calm down. Guy stop torturing him . see rody, u have two ways now. Either aborting the baby and moving on. Kicking off all the badnamis and family issues. Or u can marry her and spoil ur life . I suggest the first.
Sanskar – swara. What if I had done the same with u ?
Swara – I am a walia sanskar.
Ragini – and what about feelings ?
Laksh – sanskar , be practical yaar. Think about our family's name and fame. It matters most .
Sanskar – stop being a monster laksh. Thinking about fame and money all the time will only bring u destruction.
Laksh – now ur taking it too far sanskar
Sanskar – oh am i? fine . u get the blame when this girl and baby is destroyed. Heartless  people !
Laksh – and u prove urself to be the worst son !
Sanlak leave the room to different direction.
Swaragini look on at ranveer
Ragini – look roody. Its ur personal problem. But I wont tolerate if this forms family rifts .
Swara – think about it .
Swara gini leave too.
Ranveer looks on.
---
---
@Morning
@shivika's room
---
Shivika are shown sitting by the baby
Anika – shivaay , now stop looking at her befoe I go jealous
Shivay – kaisi maa ho tum ha ? stop beng jealous of ur own daughter
Anika laughs and yawns – I have to go to the hospital today. 15 deliveries are lined up
Shivaay – even I have office. But I don't feel lik leaving her at all.
Shivaay kisses baby;s hands .
Anika – shivaay. Now who will take care of her.. I think we should opt for a care taker, or nany for her, 12 hours. We are working parents shivaay.
Shivaay looks on .
Ragini knocks the door
Sorry for disturbing the cute family moment . may I come in ?
Anika smiles – raguu…come na//bas teri hi kami thi
Ragini takes up baby In her lap – koi nany vanny ki zaroorat nahi hai. Jiju, anika, im there na, I will take care of shivi today. Anyways, there's not much work in the parlor as well. Give her to me and go to ur work.
Shivaay grins – aww thanks ragini. What we need when we have a chachi like u . right my angel ?
Baby smiles .
Ragini plays with the baby and takes her away from the room
Anika nudges shivaay
Shivaay
Hmm
Don't u think even raglak should now have a baby of their own. More than 2 years have passed of their wedding .
I know anika. Even mom is pressuriizing them she has asked lucky not to come to office till he gives her good news 6 months ago.
They have been trying since 6 months. I don't know whats wrong with them .
Hmm I know. Mom just wants laksh to have a boy before sanskar doesn . anyways. Lets hope for the best.
Anika nods .
---
---
@Swasan room
---
Swara nudges sanskar
I didn't like it at all that u fought with Laksh just for roody and ishani's matter
Swara , yeh do bhayon ke beech ki baat hai , so tum beech me na aao toh hi behtar hai
Swara is about to leave when he pulls her to him by her waist
And yeh.hamare beech ki baat hai toh isme bhi mai kisi aur ke beech me aane nahi dunga !
Sanskar
Sanskar playfully pecks her cheeks .
.thankyou ..for always being so supportive. I don't worry about other things as long as I have u with me my butter ball !
Butter ball..now whats that ??
He places his arms on her shoulders.
It's a nickname…u have sweet buttery .and when u pout like this, ur face becomes a ball. So.. butterball ..my baby butter ball .
Sanskar chuckles. Swara giggles.
Hehe….ur so cute sanskar ..so so socute
Im not cute swara ..
Oh yes u are !
No !
.!!
Swara pulls his cheeks .
Ouch
Sanskar grabs her hand and kisses her lips .
Suddenly,nani (anahita;s mom) comes inside and gets boggled
Hai mara raam ji !
Swasan move away like ninjas .
Swara – I forgot something on the stove.
She tuns all red and runs away .
Sanskar – im late for office .
Sanskar leaves as well.
Nani crosses her arms – get ur sons married to  rich girls, and do no work. Only keep shamlessly smooching their husbands . ha nahi toh !
---
---
Epi ends on her face.
---
---
Precap –
Ishani and ranveer are shown outside the abotio room
ranveer – are u ready ?
ishani nods.
---
Ragini calls laksh .
ragini – if this happens , i will leave u forever laksh
---
suhana is shown shouting – ishani ranver ke bacche ki maa banne wali hai ???
---
swara shouts at sanskar – i have faced this only because of you sanksar. i hate u and im never gonna forgive u . !
sanskar looks on
---
---
---