PART 102 ~ GLIMPSE 2
Delhi
Kavya's Penthouse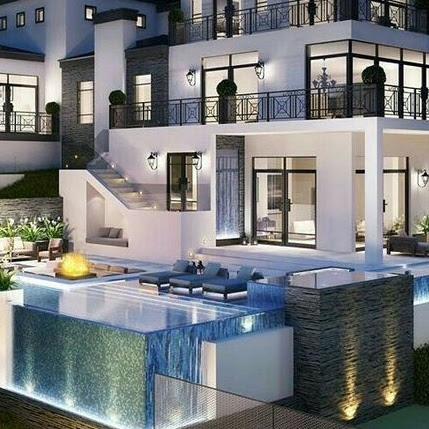 Kavya's room
Kavya is drinking alcohol, when her husband comes after taking shower "Aah….Subah subah…." She just smirks…."Mujhe laga ki tum is baar bhi gussa hogi, hamara plan aur bhi piche ho gaya" he takes the drink from her and drinks it himself…."Isbar mein kush hu, naraaz nahi….Sabkuch hamare hisab se hi ho raha hai….Dekho naa, jo hame chahiye tha, woh hame mil gaya….Jisne mujhe rulaya, uske saath yehi hona chahiye tha aur wahi huva
…." She smirks….

"Aur toh aur bhagwan bhi hamare saath hai….Hum jo kar rahe hai, woh bilkul sahi kar rahe hai…." He liplocks her, as they falls on the bed…..
******
Paradise Villa 

Like the name suggests, this Villa is indeed like a paradise on Earth….We are taken inside, where a lady is serving breakfast to a man, probably her husband

…."Yeh kya hai, Uttara?….Itna lukha sukha breakfast
….Mujhe laga….
" seeing his pleading eyes she laughs "Kuch toh sharam karo
….Koi dekhega toh kya sochega"….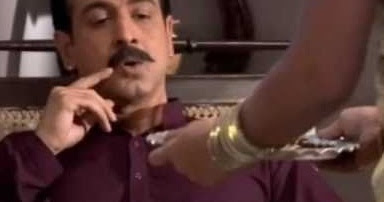 "Toh kya huva?….Yehi ki ek patni apne pati ko khila rahi hai…." Seeing his nature she gives in and feeds him


….She gets up to go, when he hugs from back…."Arey, koi aajayega…." She pleads…."Koi nahi aayega…." He gets romantic with her….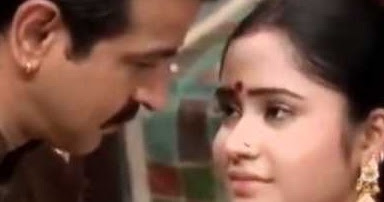 Just then, they hears someone's voice "Dadi….Dadu!"….They quickly part ways feeling embarrass…."Arnav, tum yaha achanak?….Sab thik hai naa?" they…."Haan, sab thik hai….Bas aap dono se milna tha, toh aagaya" Arnav thinks "They shouldn't know the real reason"….
"Vaha kyu khade ho?….Come inside

" she…."Haan, Dadi
….But you guy's carry on
" Arnav teases them….He looks at her, as she gives him death glare…. 
******
Mumbai
Dharam Niwas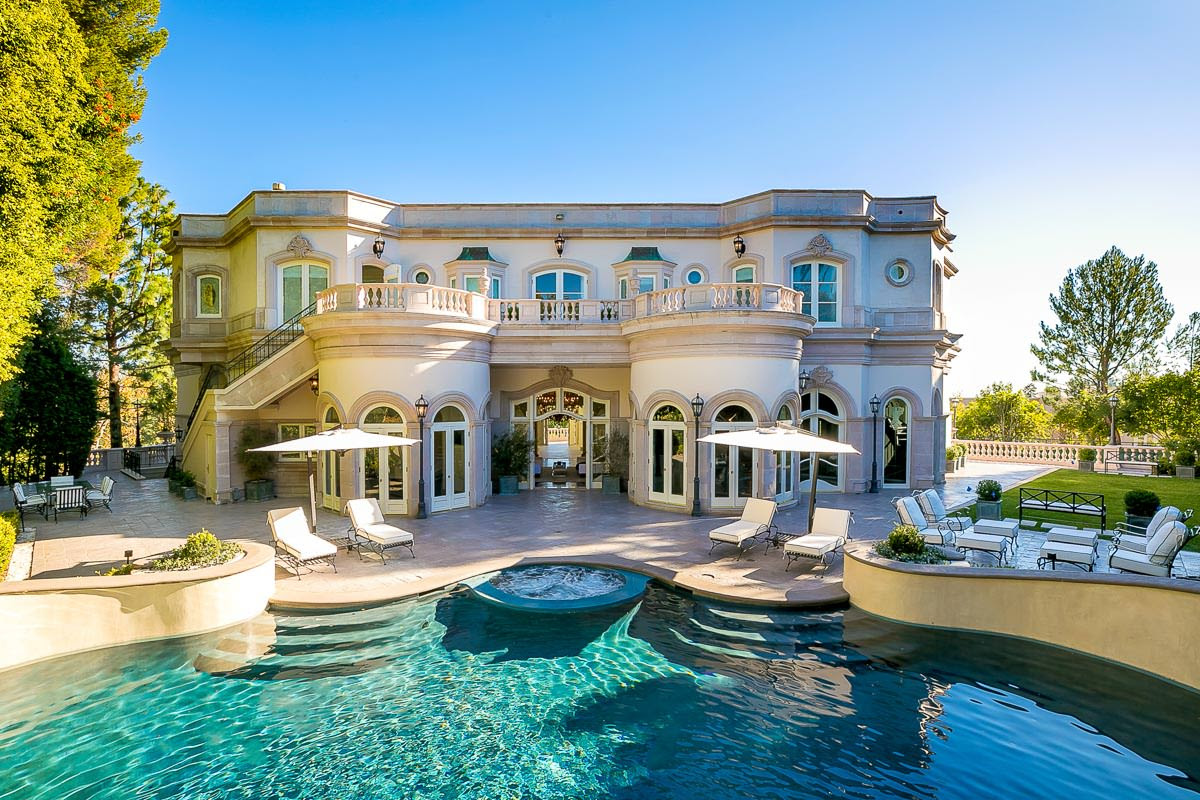 DheEra's room
Dharam is getting ready, when Meera comes in their room….On seeing her he smiles, but suddenly his smile vanishes….
He tries to go, but she stops him "Dharamji, mujhe aapse baat karni hai…." He turns to her "Hamari baat usi din khatam ho gai thi….Ab kehne sunne ke liye kuch nai bacha…." Before she could say anything, he storms off from there….She breaks down crying "I am sorry….Dharamji, plz listen to me once….I am sorry….!!"




Bhanushali Palace
TanAm's room
"Toh kesa raha?…Biwi ki yaad aai ki nai
?" Tanya mockingly….."Yaad toh bohot aai

….Aaj pura din, mein tumhare saath hu
" he pulls her towards him, holding her waist…."Accha ji, itni yaad ki phone karna hi bhul gaye
" she tries to leave from his strong grip on her…."Sorry jaan
….Kaam mein busy tha, toh bhul gaya…." He holds her very close to him…."Ok, isbar maaf kar deti hu….Par agli baar se nahi
" they shares a sweet hug
…..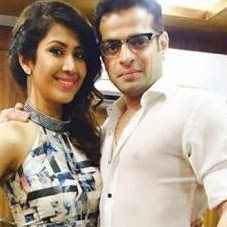 ShaGhav's room
Shagun comes in the room, as per his pretense "Yeh kya hai, tumhare samne hi toh hai
….Khud nai leh sakte the
?"…."Woh toh sirf ek bahana tha
, ab tumhare paas mere liye time kaha hai
" he pulls her close very close to him….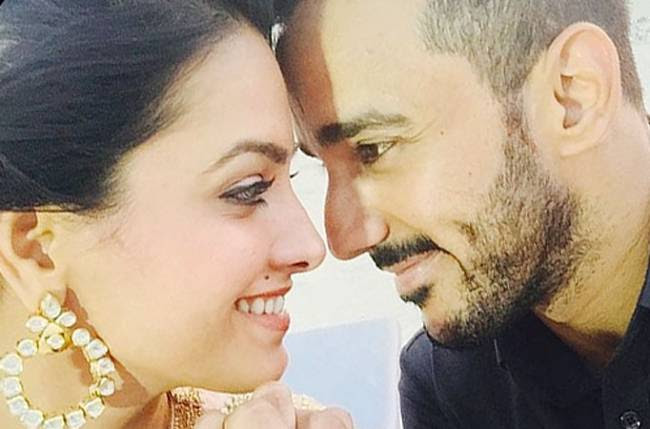 "Baby
….Koi aajayega
" she trying to leave, but fails miserably
…."Toh?….Apni wife ke saath hi toh romance kar raha hu
" he caresses her hairs and face…."I got it, kya chahiye tumhe
" she shakes her head

….He moves his cheek towards her lips
…."Besharam
" she looks here and there, before planting a lovely kiss on his cheek
…..
They gets lost in each other….

*******
RoHika's room
Mihika is thinking something, when Romi comes in the room and closes the door
…."Romi, yeh….Yeh darwaza kyu band kiya
" her voice cracking….He walks towards her and embarrasses her in a romantic hug
…..For a moment they gets lost in each other, but suddenly she comes out of her reveres  and pushed him with all her force "Romi, mein taiyar nahi hu abhi"….
"It's ok Miku….We will go when you are ready

" he…."Anyways, tum kya laye mere liye

" curiousness got the best out of her…."Ek pyara sa necklace, meri pyari biwi ke liye
" he goes to bring it…."Bas ek baar properties ek papers haath aajaye


" a curvaceous smile appears on her face as the thinking surges in…..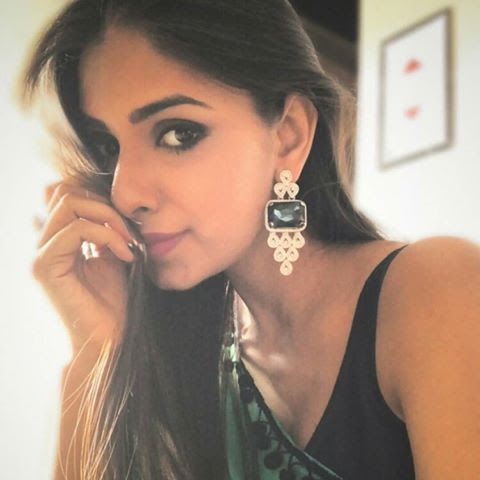 Ruhi's room
Shagun comes in the room only to see Ruhi still fast asleep….She tries to wake her up but she pulls the blanket on her face

….She then opens the curtains, but Ruhi just shifts her place not wanting to get up

….She now pulls the blanket, thus forcing her to get up "Mamma
" …."What mamma?….Time dekha hai?….Chalo get up fast
" she doesn't let her go to sleep again…."
" she laughs seeing Ruhi's favorite face, when wanting things according to her

 "Ok then, mere paas tumhare liye ek kush khabri hai
….Tumhare Dad tumhare liye wait kar rahe hai….Milna nahi hai unse
?"…..
"Sachi Mamma

?" Ruhi excitedly gets off from her bed, but she stops her "Aese milogi Papa se?….Jaldi se ready ho jaao, phir milna unse
" she was to go but Ruhi stops her "Ok

….Par Mamma, mujhe bhi jaana tha Delhi Arjun Bhai ke saath….Kyu nai jaane diya
"….
"Ru, tum abhi bohot choti ho akele travel karne ke liye….Par tumhe bohot jald le jaayenge waha
" she kisses her forehead and cheek
….. 

After Sometime
Hall
Raghav is working on his laptop, when Ruhi comes running to him and hugs him tightly "Papa I missed you so much

"…."Papa missed you too, baccha
" he lovingly…."Sachi Papa

….Aap duniya ke best Papa ho
" she….
"Par
" she pouts…."Par kya baccha
?" he looks at her…."Mujhe Delhi jaana hai, par aap log nahi jaane dete
….Bhai ko jaane diya, par mujhe nahi
" she makes her favorite face

….."Haan maamu, mujhe bhi Delhi jaana hai

" Ananya came at the right time to support her sis and hugs him…."Toh phir thik hai, kuch karte hai….Abhi toh bohot time, give me sometime
" both the girl's jumps in joy after getting the nod from him

…."Chalo Ru, hum Papa se baat karke are hai

" Ananya takes Ruhi with her….
"Baby, why did you told them yes?….It's risky
….Thode saalo baad…." Shagun reprimands him….
"It's ok….Abhi kaha jaana hai, there is still time
….By the way, tum kaha jaa rahi ho?" he cutely looks at her….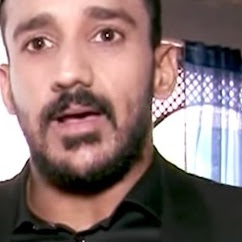 "NGO ke kaam se….Hum ab shaam ko milenge
" she turns to leave, when she heard his voice "Jaana zaruri hai
"….She hears herself say "Baby….
" before leaving from there…..
He smiles

…. 
******
Afternoon
Dharam Niwas
Naiya's room
Naiya is thinking about DheEra….
Suddenly, she gets a call from Dhawal….She excitedly pics it…. 

Dhawal "Guess what"


Naiya "You got your first salary"

Dhawal "You got it
….I am so happy now….Abhi bas thora  aur…"

Naiya "I am too very happy

….Bohot hi jald tum Bhai, se mera haath maangoge"

Dhawal "Haan…."
They continues talking…. 
*******
Rajput Mansion
Hall
Payal came hopping inside and hugged Pari…."Tum yaha?….Aur Soham kaha hai?" Pari….
"Haan, jab bae ne itni acchi good news di, ki ruka hi nahi jaa raha tha….Toh bas aagai
….I am so happy for you
….Soham, Uday ke saath aayega
" she hugged Shivu too "And I am sorry Shivu, mene woh naam sun liye baccho ke"…."It's ok di
" Shivu….
"They are too adorable
" she sees Janki and Roopa coming, so greets them too…."Acche waqt pe aai ho, hum bas luck karne hi wale the….Come join us
" Janki…."Mein toh hamesha sahi waqt pe aati hu
" she joining them for lunch…. 
*******




PRECAP ~ PARTY AT PARI'S PLACE